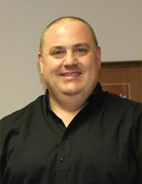 Billy's practice is mostly dedicated to civil litigation. Billy loves the challenge that arise from this type of work.
Billy's daily schedule includes meeting with clients and staff in an effort to fully develop each client's case. Billy is accessible to his clients via email and should the need arise by cell phone. Billy tries to be available when his clients need him most.
What Billy Did Before Establishing Keeler & Keeler, LLP.
Billy grew up in Gallup, New Mexico and did his undergraduate study at the University of New Mexico where he was a member of the Lobo Football team. After he graduated from UNM in December of 1991, Billy went to Baylor University where he received his Masters in Public Administration and also met his wife, Davette. After getting his Masters at Baylor, Billy went to Thomas M. Cooly Law School where he graduated in May 1997 and began practicing law in October of 1997 with the firm of Rosebrough and Barnhouse, P.C. In 2002, Billy and his brother Bradley started Keeler & Keeler, LLP. Billy is admitted to practice law before the State and Federal Courts of New Mexico, the Navajo Nation Court and the Hopi Tribal Court.
Billy's Life Outside of the Office
Billy has been involved with the City of Gallup Business Improvement District serving as both the President and Board Member. Billy is a Director with the New Mexico Trial Lawyers Association and has helped develop the local youth football league (TDFL) serving as both a Board Member and Coach.
Billy's Support Outside the Office
Billy's wife Davette is a high school English teacher at Gallup High School. Their children include two football players and a soccer player/dancer, making Billy's life both busy and enjoyable carting the three kids to all their events.